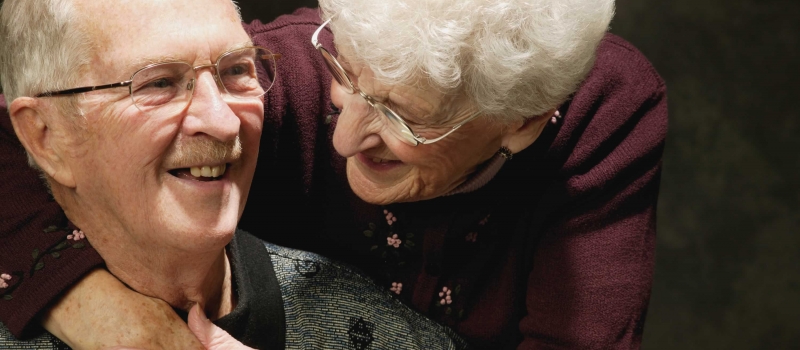 Residents, team members, vendor partners and friends give to the HumanGood Foundation in a variety of ways using many different assets to match their financial plans while fulfilling their philanthropic goals. Gift options include checks, credit card payments, cars and marketable securities to name a few.
A gift's impact can be amplified if the company you work for, or retired from, offers an opportunity to encourage and build upon your generosity.  Most of the time your gift will be matched, doubling its impact, although some companies may be even more generous.
Your company will likely want the Federal Tax ID number of the charity. HumanGood Foundation has two numbers; either 23-7039408 for the Northern California office or 91-1931309 for the Southern California office.
Gifts of Cash
Cash gifts include check, credit card and wire transfers and offer you the most generous income tax deduction available for charitable contributions.  For federal tax returns, you may deduct up to 60% of your adjusted gross income (AGI) each year.
Checks should be made payable to "HumanGood Foundation" with the community and fund you wish to support noted on the check.  Mail your gift to:
HumanGood Foundation
Gift Processing Office
1900 Huntington Drive
Duarte, CA 91010
If you wish to make a gift using your credit card, you can call us toll-free with your credit card information at our Foundation West Office at (925) 924-7152, or our Foundation South Office at (925) 924-7214.
---
Planned Giving
The philanthropic spirit of HumanGood has been made possible because of another's legacy. Since 1968, the rich tradition of giving from donors like you has made it possible to support those living and working in our communities in a variety of helpful ways. From providing financial support to residents who have outlived their resources to supporting team members in crisis to building programs in our affordable housing communities, our shared journey to make HumanGood Communities a place where we can live the best life possible continues through your legacy.
Go to legacy.humangoodfoundation.org for more information on Planned Giving.
---
Gifts of Cars
Cars2Charities is the HumanGood Foundation's partner making your vehicle donation stress free and expedient for you while helping us further our mission. It is as easy as 1-2-3 with no cost to you.
Call our Gift Processing Office – at (925) 924-7152. We will coordinate your car donation with one of our liaisons working in your area.
Arrange a pick-up time – after the donation form is complete, Cars2Charities will coordinate a mutually convenient time to pick up your car.
Your car is towed away – the towing company will call you on the day of collection to let you know when they will arrive to pick up the car.
---
Gifts while you Shop
HumanGood Foundation has teamed with the AmazonSmile Foundation and will receive 0.5% of eligible purchases, at no cost to you, when you register and shop at smile.amazon.com.