In October 2015, the Dr. Natasha Josefowitz Scholars Fund (Natasha's Scholars) was created to provide assistance to post-high school, college-aged children of White Sands' team members. This generous endowment has generated earnings to fund on-going annual scholarships. Natasha's generosity and the extraordinary legacy it creates will remain with White Sands in perpetuity.
These scholarships will create life-changing opportunities for young people whose parents work at White Sands. It was Natasha's wish to honor these employees by helping the next generation in the best possible way – by affording them the chance to build their own bright future.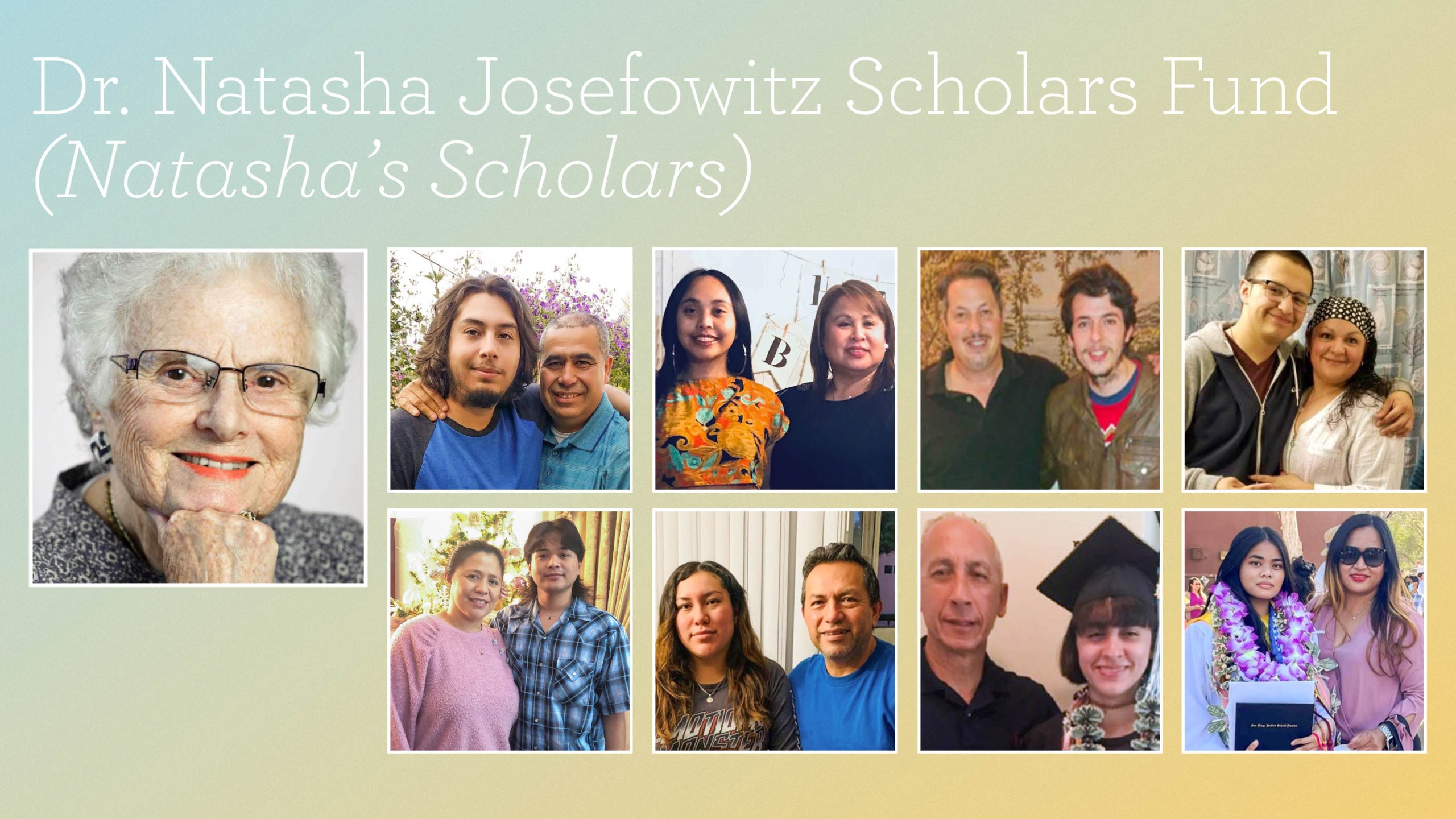 In 2022, eleven recipients received scholarships for a total of 68 total awards since the program inception. To date, the fund has distributed over $241,000 since its inception.
Michelle Doctor, daughter of Rosalie Doctor, White Sands Wellness Clinic LV, had this to say about the scholarship program. "This scholarship has the potential to change my life both personally and academically. The financial burden that comes with pursuing higher education will be significantly reduced, especially with the rising costs of tuition and required class materials. The scholarship will allow me to focus my time and energy on school without having to stress much about the financial aspect of it. It will also further my personal development, as receiving the scholarship will help me believe in my abilities."
Please click here to read the full 2022 Endowment Report on Natasha's Scholars, including additional testimonials and photos.
For more information on Natasha's Scholars, please contact Anita Fraley (anita.fraley@humangood.org)